Welcome to
The 15th AUAP General Conference 2022
November 14–16, 2022 (Mon- Wed)
Daffodil International University
Dhaka Bangladesh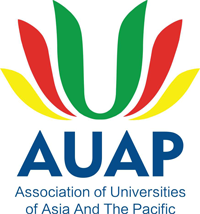 About Association of the Universities of Asia and the Pacific (AUAP)
Association of the Universities of the Asia and the Pacific (AUAP) was established in Thailand in 1995 to act as a platform for interaction and collaboration by and between higher education institutions in the Asia and the Pacific regions. Its members include well-recognised and leading institutions in the region and globally. The board of directors of AUAP comprises the presidents and CEOs of the institutions, and it has an advisory board comprising globally recognised professionals in various fields including education, law, the UN System, health, business and others. It has a robust governance structure to oversee all aspects of its work. Since its found-ing, AUAP has been highly successful in promoting a culture of quality and innovation in education. Among other things, it organises various programs and projects in the field of teaching, research, innovation, diversity, gender equality, co-operation for socio-eco-nomic development, sports, and services that benefit local communities.
Dr. Peter P. Laurel, President, Lyceum of the Philippines University is the President where Dr. Md. Sabur Khan, Founder & Chairman, Daffodil International University is serving AUAP as First Vice President and Mr. Hari Mohan Gupta, Founder & Chancellor Jagran Lakecity University, India is serving AUAP as Second Vice President. For more: https://auap.org
About Daffodil International University (DIU)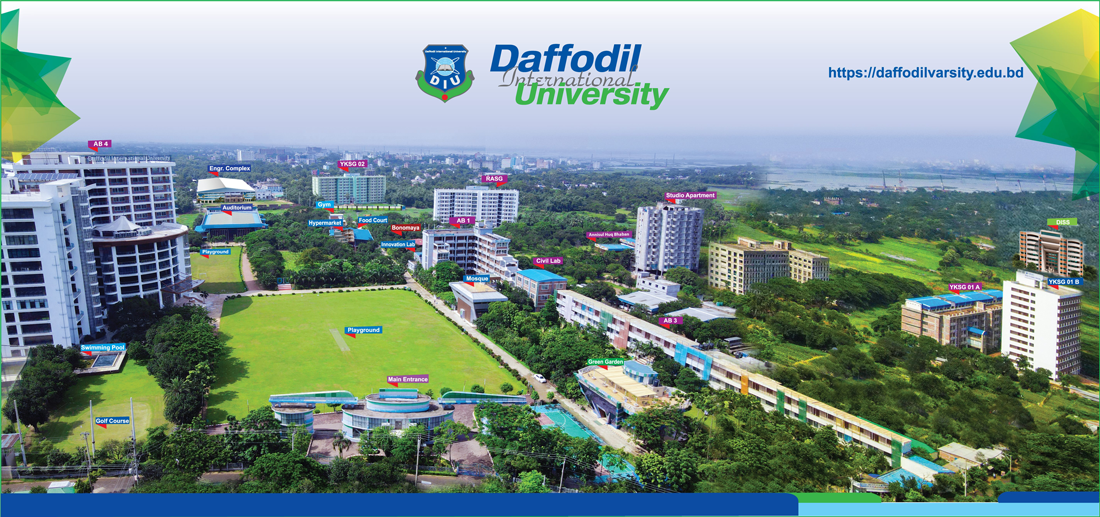 Daffodil International University (DIU) is one of the top universities in Bangladesh according to many national and international rankings, including THE, QS and Greenmetric for its green outlook. Currently DIU is having 22,000 students under 5 different faculties and 25 departments. Around 400 international students from many different countries are currently studying here too. DIU established international collaborations with around 440 universities all over the world and members of leading international organizations like AUPF, IIE, IAU, IAUP, AUAP, ACU, ALA, ACD, Magna Charta, UNAI, APAIE, EURAS, ESRUC, EEUA, ATUNET, IEEE, ISTQB, ACE, NAFSA, AMDISA, EAIE, ATIFTAF, ITU, ACBSP, UNGC, UMAP, IFLA, WUACD, GUNI, SDSN, ASEF, AIESEC, ASECU, IETI, Future Team, SDG Helpdesk, EEUA etc.
With global partners, DIU is mutually working in the area of student and faculty exchange programs, summer & winter programs, scholarship, international internship, research collaborations, short-term training programs, virtual mobility, etc.
Website: http://daffodilvarsity.edu.bd
International Partners: http://daffodilvarsity.edu.bd/international-linkage
Int'l Memberships: http://daffodilvarsity.edu.bd/mps/members
Programs: http://daffodilvarsity.edu.bd/article/programs

AUAP General Conference 2022
Daffodil International University (DIU) is going to host the 15th AUAP General Conference 2022 with the theme "Synergy between Information Technology and Quality Education in the 4IR Era" to be held from November 14- 16, 2022 in Dhaka, Bangladesh. After traveling from Australia, China, Indonesia, South Korea, Malaysia, Iran, Thailand, Philippines this is for the 2nd time that Bangladesh is going to host this global conference. It is expected that participants comprising of University Presidents, Rectors, Chancellors, Vice Chancellors, Academicians, Top Executives, Administrators & and Govt. representatives from different countries will join this conference.

Key Highlights:
400+ Participants
100+ University Top Executive
150+ Universities
50+ Countries
300+ MoU Signing

About Dhaka, Bangladesh
Dhaka is the capital city of a South Asian country, Bangladesh. It is the hub of economic, political and administrative enterprises located in central Bangladesh at 23°42′N 90°22′E, on the eastern banks of the Buriganga River. It lies on the lower reaches of the Ganges Delta and covers a total area of 306.38 square kilometers (around 118.29 square miles). Historically, Dhaka was associated with the periods of Kamarupa kingdom, Sena kingdom, and Sultanate period, and was a part of Mughal Empire, Nawab era, British and Pakistani colonialism. The capital has a favorable climate characterized by tropical monsoon from June to October; mild winter from October to March; hot, humid summer from March to June. The demographic features of the city are varied in character. Dhaka (North and South) city corporations are the most populated urban areas with the highest density accommodating over 21 million people including Muslims, Hindus, Christians, Buddhists and others.
Call For Papers
Education initiative aims to better prepare the next generation of talent through transformation and in the edge of 4IR, Quality education is regarded as the engine of the Fourth Industrial Revolution. DIU invites paper presentations under several Parallel Sessions to see the impact of quality education and information technology, in conjunction with 4IR where the HEI leaders, academicians, practitioners, policy makers will share their experiences and will come up with case based solutions.
Theme: Synergy between Information Technology and Quality Education in the 4IR Era
Sub-Themes
# Online to Blended Using Technology for Employability
# Experimental & Practical Components in Outcome-Based Education
# Project-Based Teaching & Learning
# Innovation, Incubation & Entrepreneurship
# International Cooperation & Mobility
# Faculty Development & Research
About Submission:
All accepted papers will be included at the conference proceedings. This special issue is dedicated to analyses of how our shared experiences in the quality assurance (QA) in higher education and technology domains offer approaches to ensure and dents effect in 4IR issue. The conference is highly encouraged to submit the empirical paper on the above mentioned sub-themes which focus and demonstrate the Best Practices on theme and sub-themes of this conference.
Submission Instructions:
# Document Must Include: Title (200 Character Maximum- in Title Case)
# Abstract: Maximum 500 words
# Author Name and Affiliation: After the title, name of author, author's affiliation and institutional address with active email ID should be mentioned. In case there are two or more authors, then corresponding author's name and address details must be clearly specified.
# Citation: APA (American Psychological Association) style
# Font Style: Times New Roman
# Font Size: 11-Point Font
# Spacing: Double-spaced
# Margins: 1-inch (2.5cm) margin all around
# Document Type: Microsoft Word
Deadline for Abstract Submission: October 30, 2022
For any query, write to DIU Secretariat for 15th AUAP GC 2022:
auap2022@daffodilvarsity.edu.bd